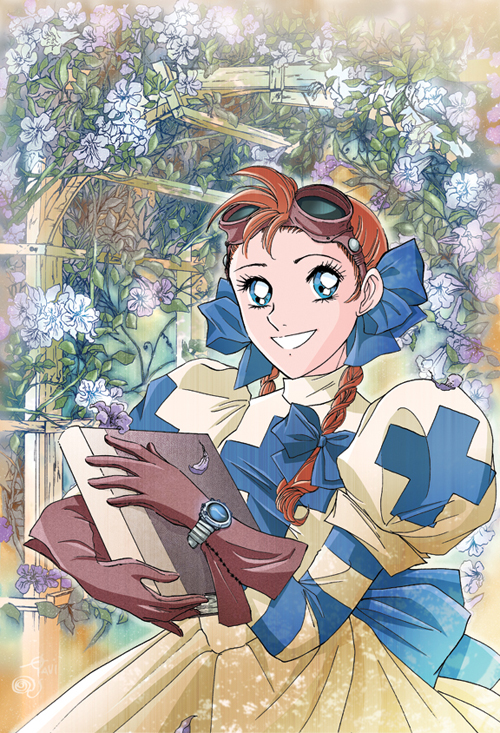 Above is the final cover for the fifth
ShutterBox
book. I like it very much. Yellow rarely works out.
More on Tokyopop: Publisher's Weekly
reports
that the company has announced restructuring. They are splitting the company in two, laying off 39 people, and cutting the number of books they publish in half. I haven't heard otherwise, so I am assuming that
ShutterBox
is not part of the cut. In fact, we signed our schedule for
ShutterBox Book Six
last month, which requires that we turn in the first 25 pages by July 5th of this year. This was only surprising to Tavisha and I because we usually aren't given a schedule for a new book until a few months after we finish the previous book. This is the first time Tokyopop has rushed a schedule to us a full month before we turned in our current project. I suppose this means that this restructuring has been in the works for some time, and that if they were planning to cut our book, they wouldn't have sent a schedule at all. So we'll just do as the new schedule says, unless we're told to stop.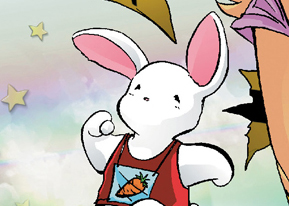 In other news, Tavisha and I signed a two year agreement with
GoComics
to distribute our old
Super Information Hijinks: Reality Check!
digitally. The whole thing will be transferred to their site and they'll also be setting it up for mobile phone distribution. I suppose I should say things like, "we are excited to announce" and the like, but I hate writing up that sort of bloat. I'm never excited about anything unless it's cute and round and artificially intelligent or on the menu at a Cold Stone Creamery. So I'll just say, "Should be neato! I hope!"
There are no new
Reality Check!
comics in the works at the moment. This is just a way for the old series, as Tavisha puts it to me, "To stay relevant." But all I keep thinking about is that this also means that I have to take the whole thing down from
tavicat.com
in the next few weeks and I will, once again, have to completely recreate the tavicat site.
I'm making that sound my cat makes when she gets her claw stuck in a rug.
-Rikki