V.I.N.CENT., Type 2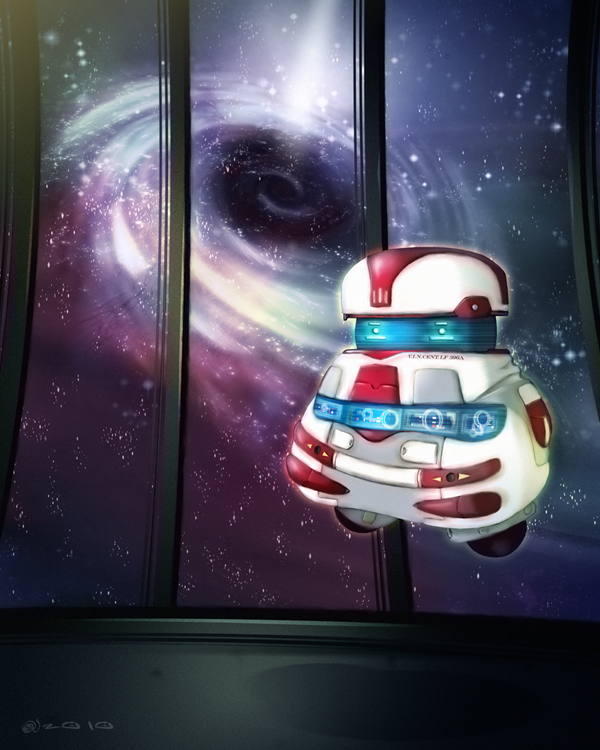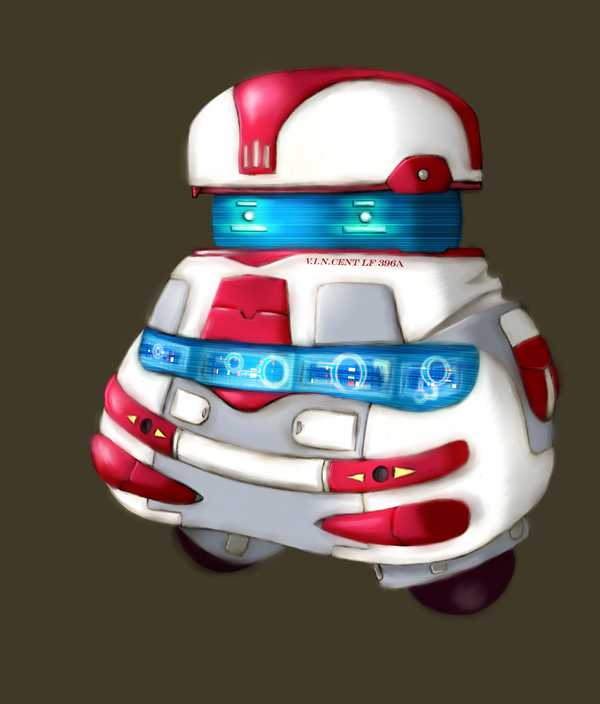 V.I.N.CENT., the little robot hero from Disney's 1979 science fantasy film,
The Black Hole
, voiced by the brilliant Roddy McDowall is another robot influence from my youth. I thought I would sit down today and just doodle my own version of him. I didn't mean for it to turn into a full render, but sometimes you just can't stop your brian from issuing slave-drone commands to your hands. It's true. I read it in
Brave New World
.
So, above is my version of the classic character design created by Imagineer
George McGinnis
. My version of course is not as elegant as Mr. McGinnis', but then he is amazing: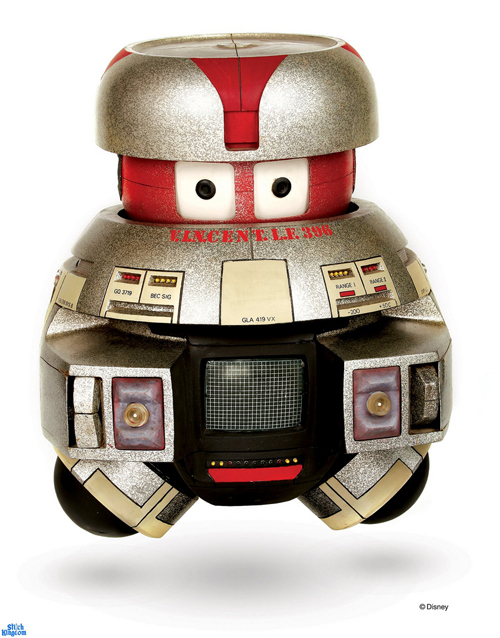 I've heard people argue that V.I.N.CENT., who's name means "Vital Information Necessary CENTralized," is a terrible design, but I'm convinced that their hatred is centered entirely around the cartoonish eyes. People, especially guys, who like to pretend they're tough, often flail and foam when the are confronted by the cute. But I've seen my wife make a
Marine cry
just by mentioning the Pokémon Squirtle, so I take no stock in aggressive posturing. Everyone's a softie deep down, and I know that if given the choice, people would rather spend time in the company of a non threatening robot than say, the Terminator. So let me state without hesitation that V.I.N.CENT. is an excellent design. His silhouette is well established, the focus on round over angular shapes is attractive, the ball-like anti-htavity pods for legs is a brilliant use of the overall utilitarian scheme, and while the eyes maybe too much for some people, I won't be convinced they aren't anything but splendid. With that said, my take on the classic design pulls the eyes into a holographic monitor for the sake of greater expressiveness (something that couldn't have been accomplished in 1979 — although, according to an interview with George McGinnis in the Cinefantastique Double Issue Vol9 No 3/Vol9 No 4, published in 1980, the 1979 version of V.I.N.CENT.'s eyes were originally supposed to be constructed from
Ferranti-Packard disks
, but complications on the set prevented the crew from using them). I imagine these digital eyes changing with with his emotional state, much like they Ferranti-Packard disks were supposed to, and this way they can remain cartoonish and friendly, but more expressive when the need arises.
-Rikki
Current Music Abandoned Neighbor Cat Screaming Outside My Window.